NEW PARISHIONERS & GUESTS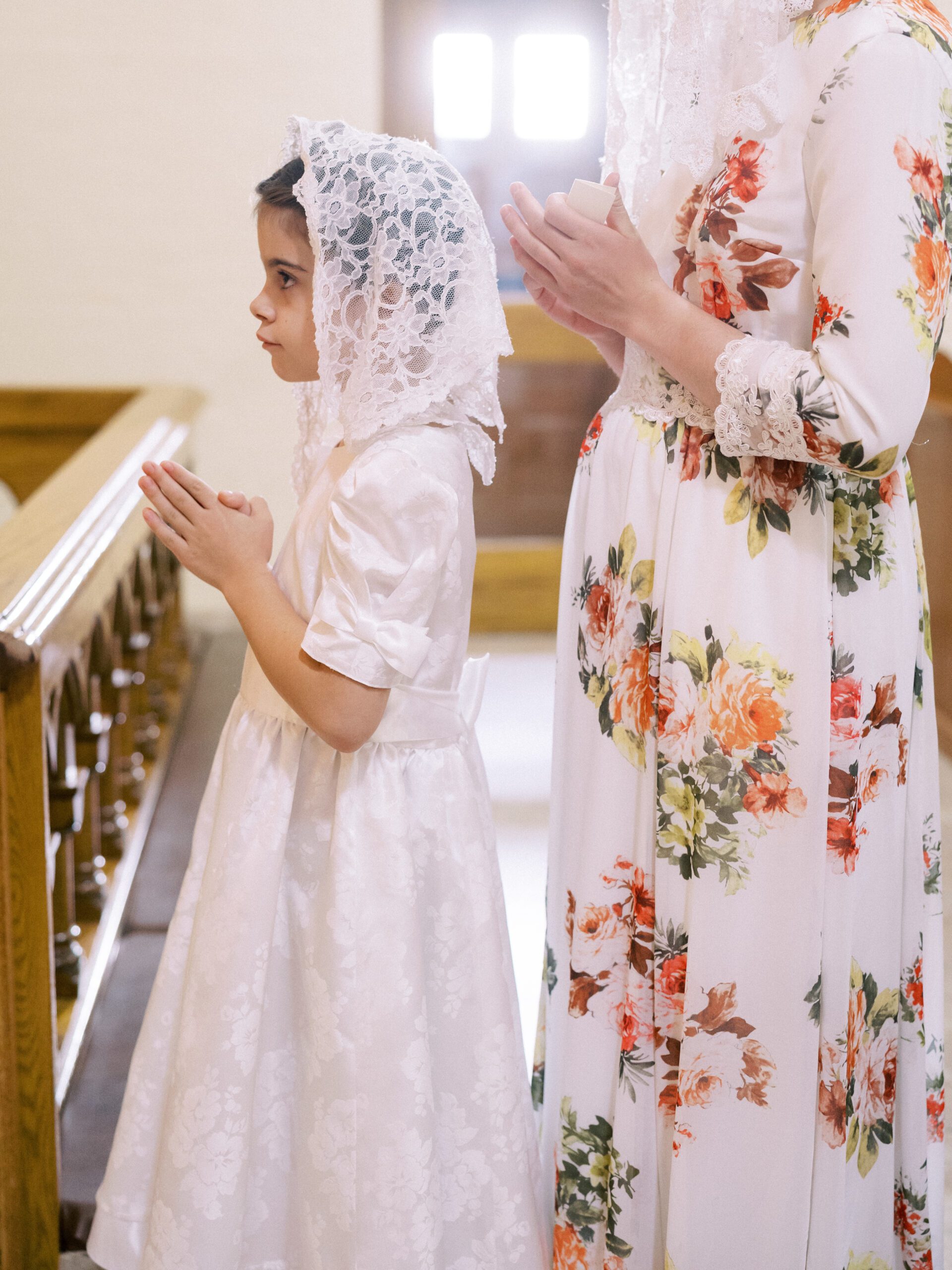 The respect and adherence to the dress code at Mater Misericordiæ is essential and required for all attending our Solemn Celebration of the Holy Sacrifice of the Mass.
Appropriate dress attire can either foster or hurt the sacredness of the sanctuary and the reverence and respect, out of love, due to God. You are dressing for God. In addition, modest attire is charity for neighbor and for oneself.
Clothes therefore are asked to be modest and clean according to one's means for both men and women. Sunday best clothing is not expected but encouraged during weekdays. Exceptions can be made prudentially due to work or other personal obligations, however the following must always be followed.
DO WEAR
-button down shirt or a pullover shirt with a collar
-neat and clean pants
-consider wearing a tie on Sunday and in cold weather, a suit coat
DO NOT WEAR
-casual clothing: shorts, sandals, sleeveless shirts, gym shorts
-outfits with large logos or distracting message
DO WEAR
-not tight-fitting, see-through (sheer or lace) dresses/skirts/tops
-modest necklines (no low-cut, plunging or deep-scoop)at least 1/4 length sleeves
-skirts that cover the knee when seated or standing
DO NOT WEAR
-dresses/skirts that don't completely cover knees when sitting or standing
-shorts of any kind
-beachwear
-tight-fitting, provocative dresses/skirts/tops
-low-cut, bare midriff, spaghetti straps, plunging necklines, that expose the -bare shoulders or bare-back, see-through or sleeveless
-dresses/topsdresses or skirts with slits above the knee
-jeans/leggings/t-shirts
-outfits with large logos or distracting messages
-flip flops, sneakers or beach sandals
Please do not take it upon yourself to ensure others are following the dress code. The priests and parish staff will make sure proper communication is made when needed.
frequently asked questions